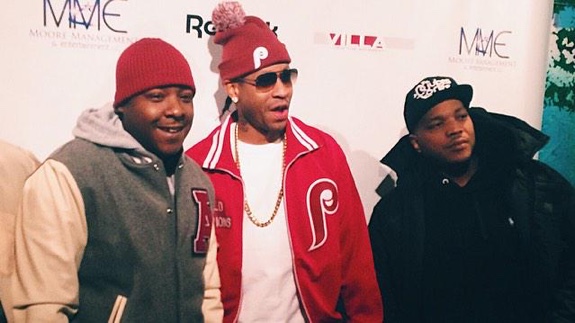 Fresh off of blocking Nike from releasing a shoe that paid "tribute" to him without actually — paying him. Per ESPN:
"Nike is clearly trying to use Allen Iverson's celebrity status and persona to promote Nike's shoes," Iverson's attorney said. "There's no other No. 3 that played for the 76ers that came out of the 1996 draft. For Nike to use his status to sell shoes, and not get his permission, to not compensate him, is bad business."
Philadelphia 76ers legend Allen Iverson celebrated the release of the Reebok x VILLA collaboration last night with rapper Jadakiss in Philly, who he made two great commercials with for Reebok when the A5 and A6 was released many years ago. Check them out below and enjoy the surprise AI bars too.
H/N BallIsLife