Utah Jazz forward Gordon Hayward came up big against the visiting Cavs dropping 21 points. Which included this dramatic game winner at the buzzer to edge Cleveland 100-102, by shaking LeBron James and nailing a step back jumper over big man Tristan Thompson. Per ESPN:
"How can you not show emotion after a finish like that? For us to win the game after being in control the whole game and then see it slipping away, it was pretty special," Hayward said. "Just exhilaration!"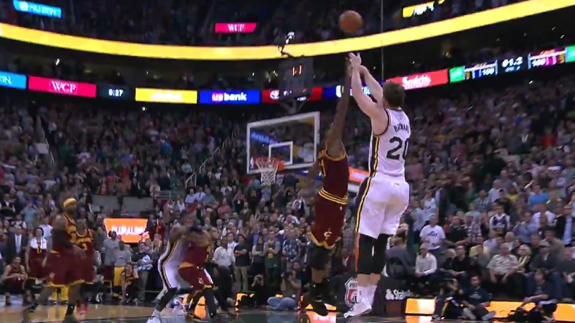 Hayward also had 7 assists and one huge block on LeBron James.