Didn't see this one coming. Los Angeles Clippers and Jordan Brand teammates Blake Griffin and Chris Paul will be starring in a new comedy series on Adult Swim produced by Neal Brennan of Chappelle's Show fame called BGCP3TVinHD. The two-part sketch comedy special premieres October 24th at 12:12 AM on Adult Swim. Here is what Neal Brennan had to say about working with the two all-star athletes.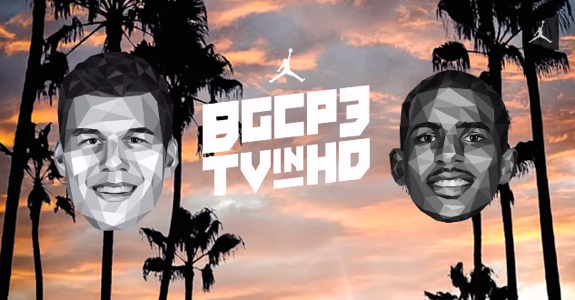 "Both Blake and Chris took notes really well and played off of each other in a fantastic way. Blake's humor is a little more dry while Chris is a bit of a cluckster. Best part of all this is that everyone knew Blake was funny already, now they're gonna know Chris is funny too. It also really helped that they were both Chappelle's Show buffs. Especially Chris."
It seems like a longshot given their history, but if this two-part sketch comedy special produces a 10 second Dave Chappelle cameo, we'll all be over the moon.
H/N FTW