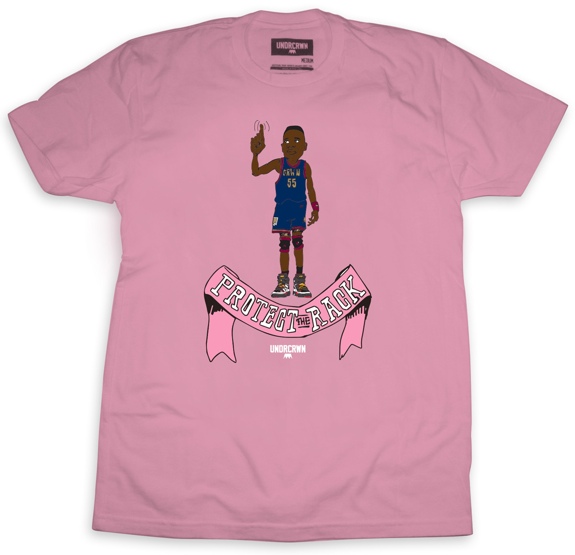 Apparel UNDRCRWN lends a hand to support breast cancer research with a new line of basketball inspired tees, created to raise money in the fight against the disease.
"It's time to raise the pink flag for breast cancer research and better care for all affected. If not for you personally, for our: mothers, sisters, grandmas, aunts, nieces, wives, girlfriends, cousins, colleagues, friends and more. And we're committed to doing just that. 3 limited drops, only available this month, with proceeds to finding a cure. You can find this and more at www.UNDRCRWN.com starting tomorrow. #NBCAM #FadeToPink #ProtectTheRack #nonono(toCancer)Follow"
See the rest of their Breast Cancer Awareness line at UNDRCRWN.com.