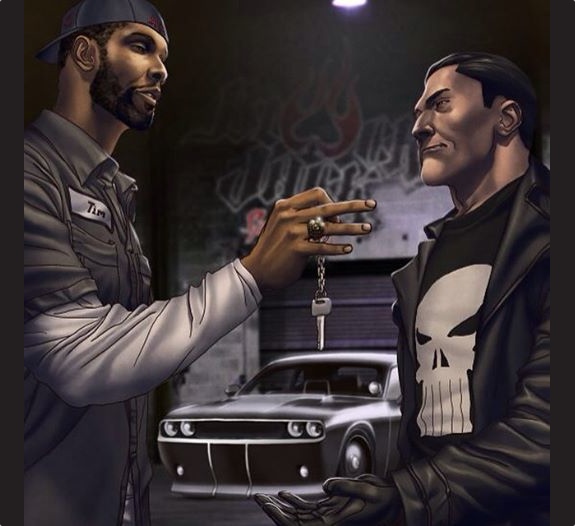 Two legends will finally meet. In a comic book. Noted graphic novel lover Tim Duncan will make an appearance in an upcoming issue of the Punisher comic series.
"Ok Tim Duncan and Punisher Fans; this is what you have all been waiting for! Thank You to our Friends at Heroes and Fantasies, Marvel Comics and Gunn Automotive group. We are proud to announce a very special release of The Punisher featuring TD!!! Tim and BlackJack will also be building a replica of the car featured in the comic! Want to win this Car??? All of the proceeds from this auction will be donated to a local San Antonio Charity! Stay tuned to Win!!!"
This edition of the comic should complement his Punisher knee brace nicely in his trophy room one day.