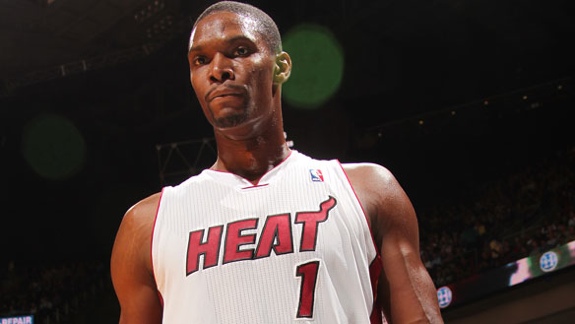 All the waiting around Chris Bosh did paid off today in the form of a five-year, $118 million contract with the Miami Heat as reported by Adrian Wojnarowski of Yahoo! Sports.
"After LeBron James announced he was leaving the Heat to return to the Cleveland Cavaliers, Bosh strongly considered a four-year, $88 million offer to sign with the Houston Rockets. He will get an additional guaranteed $30 million by re-signing with Miami."
With a $20.64M first-year salary, next season Chris Bosh will earn more than Tim Duncan, Manu Ginobili & Kawhi Leonard COMBINED (!!)

— Numbers Never Lie (@ESPN_Numbers) July 11, 2014
Last season Bosh made his 9th straight all-star game appearance.