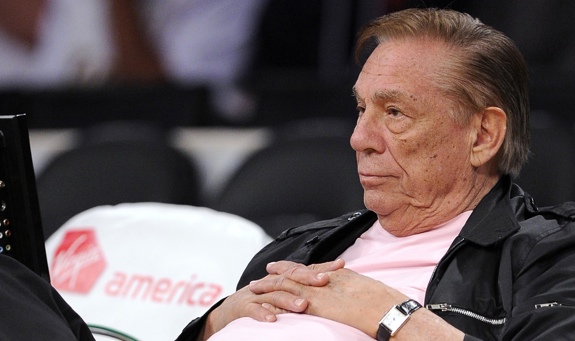 Here we go again. With a deal in place for $2 billion dollars to sell the Clippers to former Microsoft CEO Steve Ballmer. Donald Sterling has now changed his mind after initially agreeing to the record deal and is opting to fight the NBA in court to keep the team he has owned for 33 years. In a statement released to NBC, here's what Sterling had to say about the whole situation.
"I would like to clarify some issues regarding the Los Angeles Clippers and affiliated matters. From the onset, I did not want to sell the Los Angeles Clippers. I have worked for 33 years to build the Team.
To be clear, I am extremely sorry for the hurtful statements I made privately. I made those statements in anger and out of jealousy all in the context of a private conversation. While this is not an excuse for the statements, like every other American, I never imagined that my private conversation would be made public.
Many things have been said about me in the media which are not true. I believe that Adam Silver acted in haste by illegally ordering the forced sale of the Clippers, banning me for life from the NBA and imposing the fine. Adam Silver's conduct in doing so without conducting any real investigation was wrong.
The action taken by Adam Silver and the NBA constitutes a violation of my rights and fly in the face of the freedoms that are afforded to all Americans.
I have decided that I must fight to protect my rights. While my position may not be popular, I believe that my rights to privacy and the preservation of my rights to due process should not be trampled.
I love the team and have dedicated 33 years of my life to the organization. I intend to fight to keep the Team."