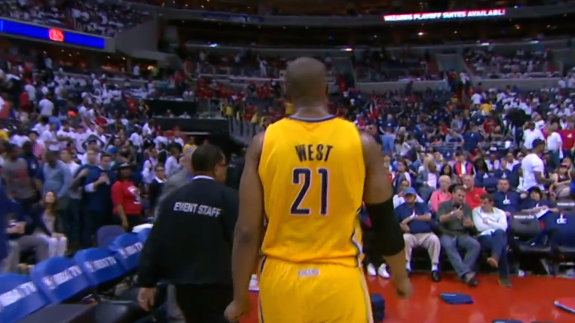 Down the stretch veteran David West put the Pacers on his back scoring 29 points in the Pacers game 6 closeout of the Wizards at the Verizon Center.
"My message to them was just come to me said West. We couldn't lose, we couldn't lose this game. I was just trying to keep guys confident and encouraged. Ultimately I wanted it to be on my shoulders. If we lost this game, I wanted it to be on me. Ultimately we were able to pull through. Be the tough team in a tough environment to play basketball."
For the second year in a row, Indiana will face Miami in the eastern conference finals.