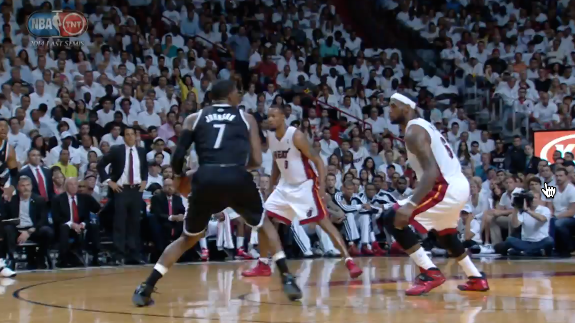 In the end Brooklyn fell to the Heat , but the Nets lone all-star but Joe Johnson went down swinging dropping 34 points in the series defining loss.
"It's tough because we felt this was obviously a game we should have won and gone back home to Brooklyn," Johnson said. "This team was assembled to go deep in the playoffs win a championship. We've overcome so much adversity throughout the season with injuries. And Brook [Lopez] goes down. But we were still able to kind of keep it afloat, keep fighting and give ourselves a chance."
Down two, with just seconds left Johnson had a chance to force overtime but a timely defensive play by Ray Allen and LeBron James sealed the game without Johnson get off a shot off.