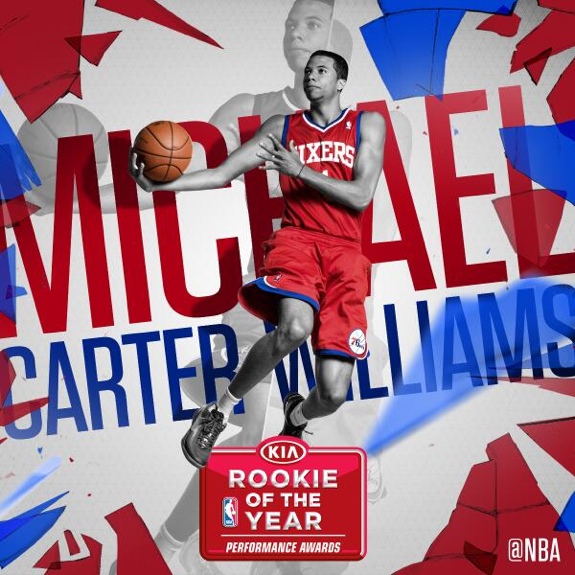 Michael Carter-Williams has been named Kia NBA Rookie of the Year joining Allen Iverson (1996-97) as the only players to win the award in franchise history. Carter-Williams earned 104 of a possible 124 first-place votes from a panel of sportswriters and broadcasters selected by the NBA.
Carter-Williams averaged 16.7 points, 6.3 assists (tied for 11th in NBA), 6.2 rebounds and 1.86 steals (sixth in NBA). He became just the third player dating back to 1950-51 to lead rookies in points per game, rebounds per game and assists per game, joining Oscar Robertson (1960-61) and Alvan Adams (1975-76).
Carter-Williams joined Robertson and Magic Johnson (1979-80) as the only players to average at least 16.0 points, 6.0 rebounds and 6.0 assists in their rookie season.
H/N Sixer.com