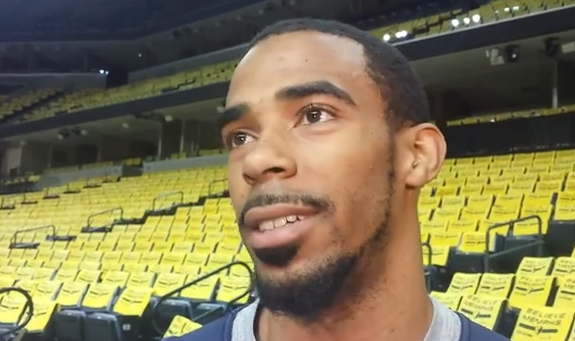 Called by Grizzlies coach Dave Joerger "the kind of man a father would want to marry his daughter," Mike Conley was named winner of the NBA Sportsmanship award aka the Joe Dumars Trophy.
"I'm honored and obviously it's a great achievement," Conley said after shootaround before Game 3 against Oklahoma City. "It says a lot about what you do for the team, the community and how the players respect you around the league."
The NBA will donate $10,000 on Conley's behalf to the charity of his choice, the St. Jude Children's Research Hospital for research pertaining to sickle cell anemia.