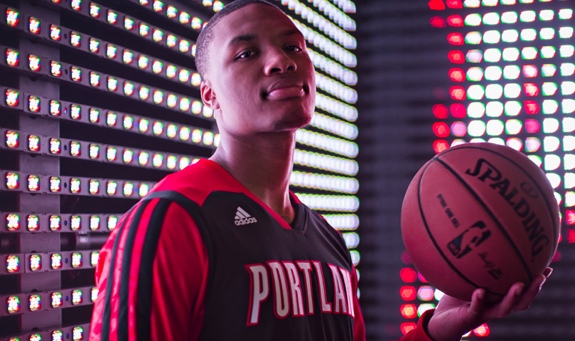 In just his second season, reigning Rookie of the Year winner Damian Lillard will re-sign with adidas to give him the third biggest shoe deal in the NBA.
"adidas has been great to me over my first two seasons," said Lillard. "I've had the opportunity to wear a lot of great product, help design special versions of shoes, be a part of TV commercials and travel the world with the brand. I'm excited for what the future holds for me and adidas."
Exact figures of the eight-year deal are unknown, however it is reported Lillard's contract is smaller only than that of Derrick Rose (reportedly $185 million over 13 years with Adidas) and LeBron James (reportedly $20 million annually with Nike) among NBA players. Nike and Jordan Brand were also very interested in luring Lillard away.