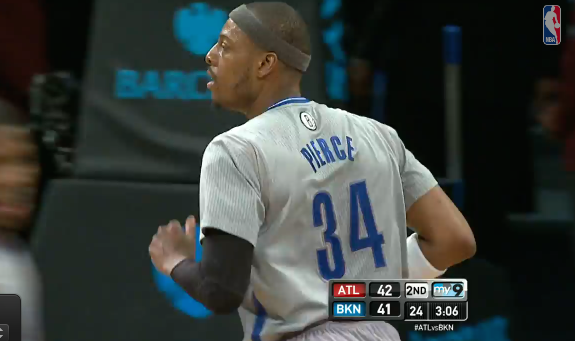 It's still weird that Paul Pierce plays for another team not named the Celtics after so many good years in Boston, but it's easy to believe he recently became just the 18th player in NBA history to score at least 25,000 career points.
"It's hard not to [think about it]," said Pierce, who finished with 13 points on 5-for-14 shooting. "Everybody's talking about it. My family's here, my friends that's all they're talking about, and I was the same way when I reached the 20,000-point mark. I remember I couldn't hit a shot in the first quarter because I was pressing just to get it. I'm just glad it's over with and I can just focus on the rest of the season."
Pierce joins Kobe Bryant, Kevin Garnett and Dirk Nowitzki as the only still active members of the 25,000 point club.