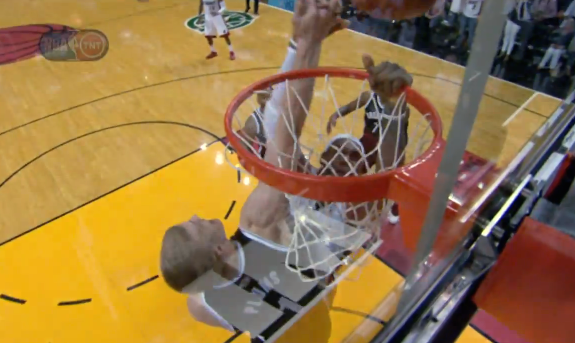 The Brooklyn Nets swept their season series against the Miami Heat and to pull off their fourth straight win against the defending champs. Mason Plumlee emerged as the unlikely hero blocking LeBron James at the rim to save the game.
"At the end of games, you have to earn it," said Plumlee. Nothing's gonna be handed to you and our guys play through things."
Plumlee finished with eight points, eight rebounds and three blocks in 30 minutes.