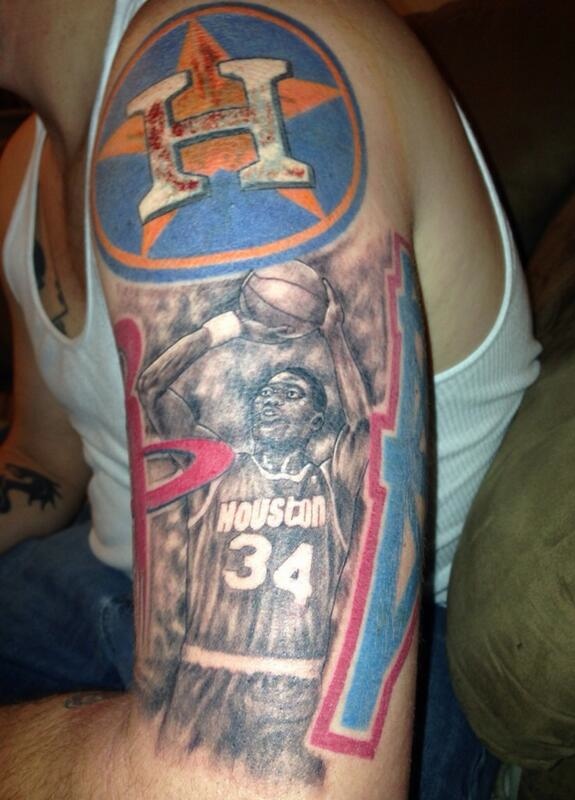 The appropriate title for this post should be "Houston Man Gets Tattoos Of Every Houston Team," but by Eddie George this is a basketball blog. Anyway, Matt Harris who can prove he loves H-Town sports more than you, recently got some work done on his Hakeem Olajuwon tattoo that sits beneath an Astros logo and in between a Rockets and Oilers logo on his arm.
@RedNinetyFour @redrowdies @RedNationReport Got more work done on the htown sleeve last nite!! #dream #Htown pic.twitter.com/4q3aeBUQm7

— Matt Harris (@harrismatt9333) March 26, 2014
If you see this guy around Houston, be sure to buy him a local Houston area brewed beer.