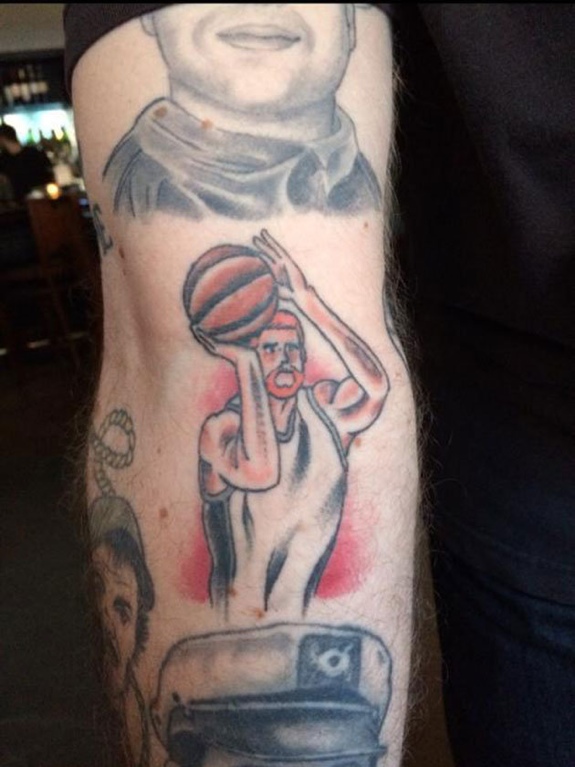 Having a Matt Bonner tattoo isn't strange, because I've seen stranger tattoos. So on to the details of the man who got it. The man in question branded with the Red Mamba ink, is actually a friend of Bonner's younger brother who also helps to run the Rock On Foundation. Which is a nonprofit organization that serves to increase community artistic and athletic opportunities.
They have already raised funds to renovate public basketball courts, provided financial aid for underprivileged youth interested in art and music, assisted with the development of new community art programs, helped at-risk youth to attend life skills basketball camps, and helped fund youth basketball league.
In the end you really got to know nothing about the guy who actually got the tattoo, but you did hear a lot about an organization trying to do some good. So just deal with my positive nature. Cool? Cool.