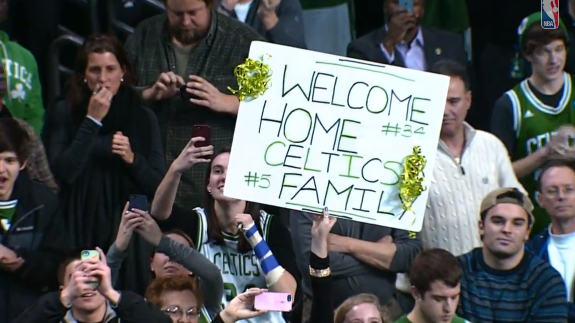 If it wasn't for father time, free agency, a solid upcoming draft class and salary cap rules.
Kevin Garnett and Paul Pierce would still be in Boston wearing green to all of Beantown's delight. But unfortunately all those things do exist and the former Celtic greats have moved on to Brooklyn.
However in their first official visit back as visitors to Boston. The TD Garden crowd let them know just how much they appreciated everything they did while they were wearing green for a combined 21 seasons. Very classy indeed.