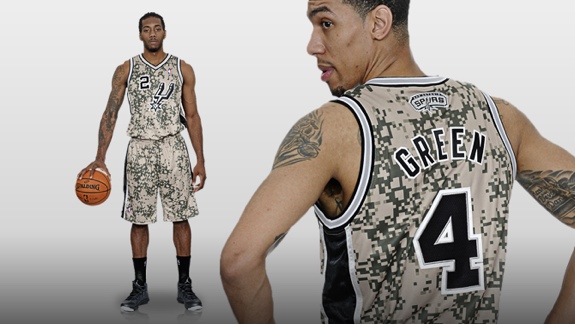 Today the Spurs unveiled a new military-inspired uniform in honor of the more than 300,000 active and retired military and government workers in San Antonio aka "Military City U.S.A." The Spurs will debut the new uniforms when they host the Wizards on November 13.
"Playing in San Antonio, we're constantly reminded of the selflessness and courage of those that serve," said Spurs guard Danny Green. "We owe them a debt of gratitude and it is an honor to recognize and show support to all active and retired military members."
The alternate uniforms feature green, olive and sand-colored digital camouflage jerseys with the Spurs alternate logo on the front. Accompanied by black and silver vertical stripes on the sides that continue on the matching shorts branded with the Spurs alternate logo.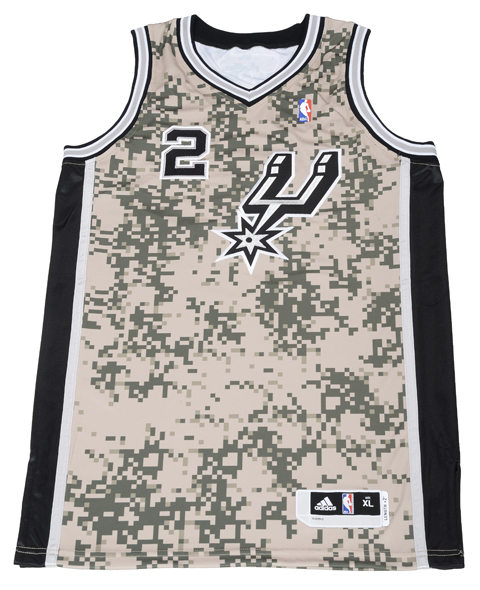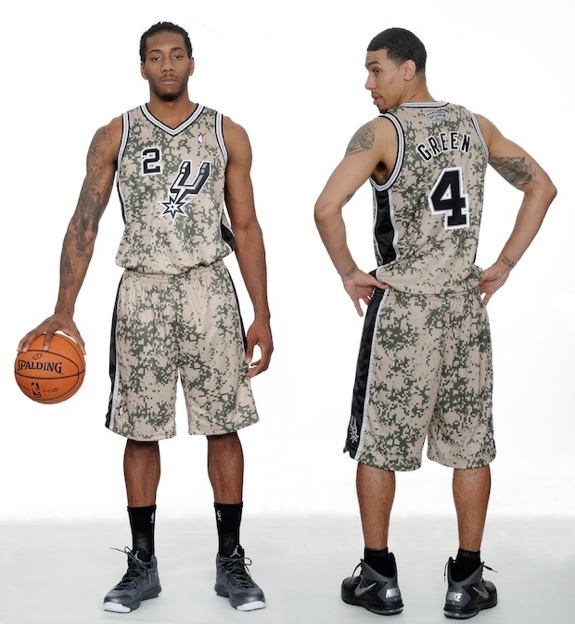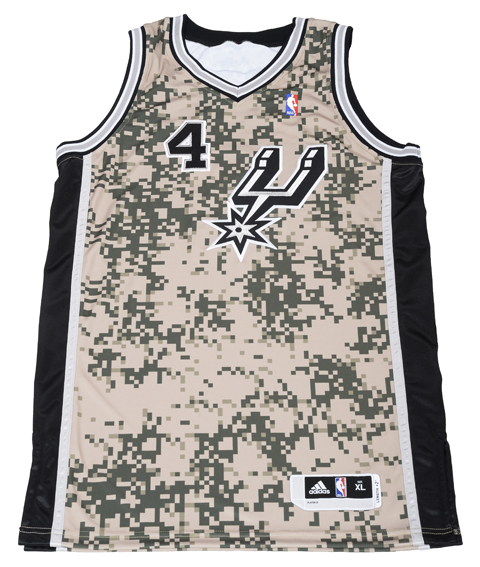 Look for these jerseys and more at NBAStore.com.