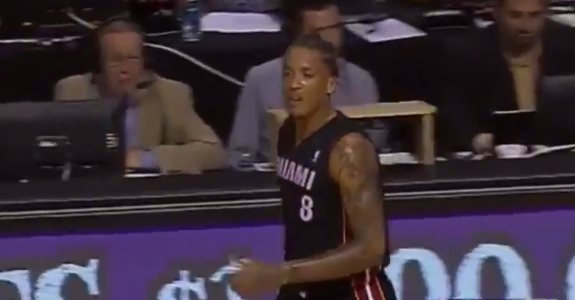 In a long line of things that are "so Michael Beasley," here's another one. Working himself back onto the league trustability charts after being waived by the Suns. Beasley back with the Heat who drafted him is trying to show he is not a knucklehead, but that is proving easier said than done.
Upset with himself over missing a shot, Beasley started punching himself in the head while running back on defense. He punched himself so hard that he needed treatment after the game from the Heat's trainer.
By the way, Beasley punched himself in the head so hard tonight that he needed treatment after the game.

— Joseph Goodman (@JoeGoodmanJr) October 11, 2013
Simple amazing. Beasley is currently on a one-year deal with Miami and I'm guessing his next contract will include a no self punching clause. Seriously.