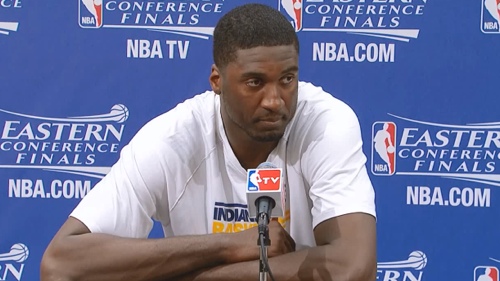 For his colourful comments after Game 6, Roy Hibbert was fined $75,000. To recap, here is what he said:
"Y'all m————- don't watch us play throughout the year to tell you the truth," Hibbert said. "So that's fine. I'm going to be real with you, and I don't care if I get fined. We play and we're not on TV all of the time and reporters are the ones that are voting and it is what it is. And I don't make it, that's fine. I'm still going to do what I have to do."
On top of that, Hibbert used the phrase "no homo" which was deemed a gay slur. Before a fine was handed down by the leagues office. Hibbert issued a sincere apology for his comments via the Pacers website. Watch the interview causing all the fuss below.