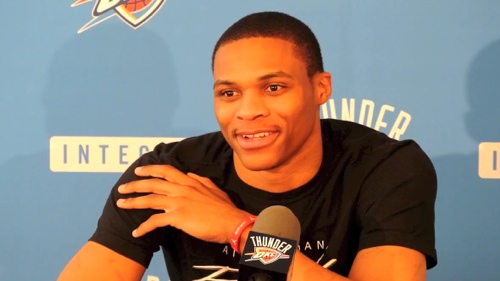 For the first time since having season-ending injury and surgery. Russell Westbrook met with the OKC media today. Westbrook talked about what it's like to watch his teammates in the Playoffs and the support he has received from the Thunder and its fans. Oh yeah, he still thinks the Thunder can win it all.
"I think we have a tough group of guys finding a way to win games. The group of guys we have, I think we have enough to get a ring," Westbrook said. "In my honest opinion, we've been together long enough to be able to figure things out when guys go down, and I think you can see that."
Listen to everything else he had to say below.