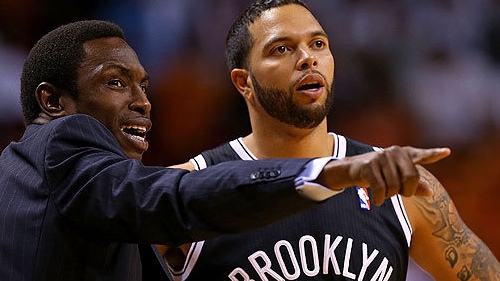 The Brooklyn Nets have fired coach Avery Johnson after a promising season went amiss, the team said on Thursday.
The firing came after the National Basketball Association team dropped to 14-14 for the season, losing the last two games and 10 of their past 13.
The Nets had opened their first season in Brooklyn with a sparking 11-4 start before the tailspin. They previously played in New Jersey.
Johnson was named head coach of the Nets in June 2010. In two-plus seasons, he compiled a record of 60-116.