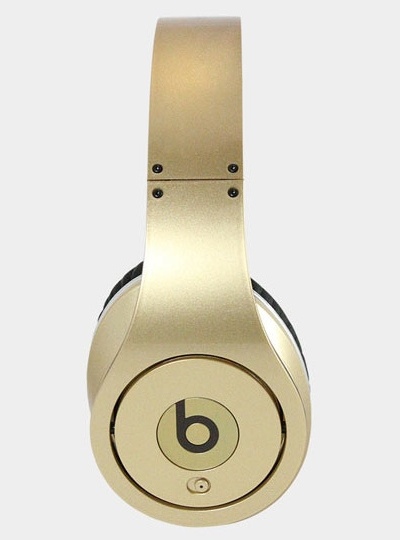 Beats, Beats and more beats. When the 2012 USA Olympic Basketball Team ran the table for a not so shocking gold medal at the London games. Not only did they recieve these custom Beats by Dr. Dre you seen previously, but they also got these special gold ones too.
However if you would like to buy these, think again. Unless you were on the gold medal winning roster. You are out of luck. These bad boys will not hit store shelves for people with regular non-NBA player ears to purchase. Them's the breaks kid.
See more of these headphones and let your head live vicariously through pictures of Kobe and LeBron rocking them while partying below.