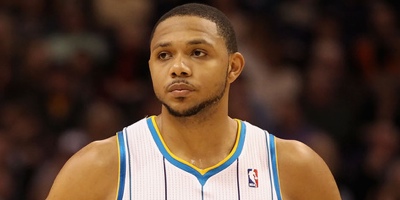 Restricted free agent Eric Gordon and the Phoenix Suns have agreed to terms on a maximum-salaried contract worth $58 million over four years.
"After visiting the Suns, the impression the organization made on me was incredible," Gordon said in a statement. "Mr. (Robert) Sarver, Lon Babby, Lance Blanks, the Front Office Staff and Coach (Alvin) Gentry run a first-class organization, and I strongly feel they are the right franchise for me. Phoenix is just where my heart is now."
New Orleans has claimed they will match any offer Gordon receives, but Gordon is hoping the Hornets do not match.
H/N ESPN