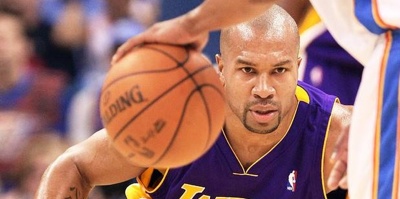 Free agent Derek Fisher would never sign with a rival team on the come up in the western conference right? Wrong.
Derek Fisher and the Oklahoma City Thunder have agreed to terms on a rest-of-the-season contract that will be signed after Fisher clears waivers, according to sources close to the process. Fisher is scheduled to clear waivers at 6 p.m. ET Wednesday and is already in Oklahoma City in anticipation of joining the Thunder.
And just like that, D-Fish broke the collective hearts of Lakers Nation in 0.4 seconds. Things could have been worst though, the Miami Heat wanted to add Fisher too, but alas their offer of the veterans minimum was not enough for Fish to bring his five ring talents to South Beach.
H/N ESPN