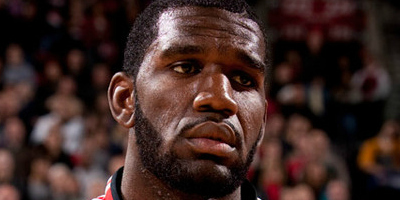 The Blazers say Oden will not play this season — again. This time he'll need a second microfracture surgery on his left knee.
"It's hard to put into words the heartbreak for everyone involved, but especially for Greg. He's a young man who has experienced a great number of physical challenges in his playing career and today is yet another significant setback for him," Trail Blazers president Larry Miller said in a prepared statement. "We have a lot of empathy for Greg and his family during this difficult time."
Since being drafted first overall in 2007, Greg Oden has only appeared in 82 games for Portland and hasn't played in a game since Dec. 5, 2009. All indications are that he'll give his comeback another try. Best of luck in your recovery Greg Oden.
H/N CBC Sports