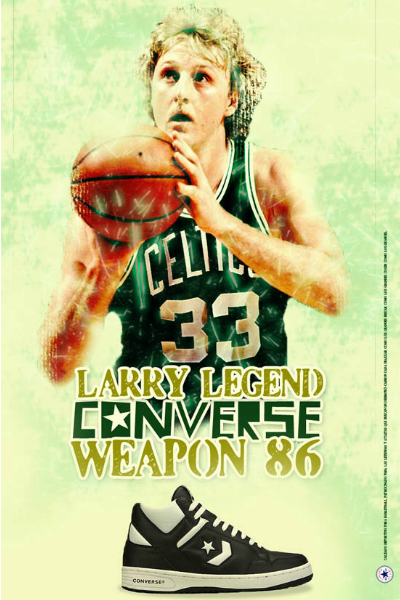 In 1986 Larry Bird and Celtics had the game in a smash. That season the Celtics finished the regular season with a 67–15 record, beat the Rockets to win another championship and Bird won his third straight league MVP award. A feat only matched by Bill Russell and Wilt Chamberlain to this day.
Considered one of his greatest seasons Larry Legend ever had in his decorated career. Bird was also the finals MVP averaging 24 points on 48% shooting, 9.7 rebounds and 9.5 assists per game for the series.
Sponsors back then were not even close to what they are today, but the black and white Converse Weapon colorway will also be considered the Larry Bird signature shoe. This poster by Converse does a great job of reminding you who was the boss in 1986.