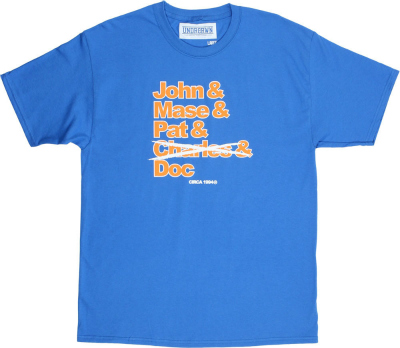 Sure John Starks, Anthony Mason, Patrick Ewing, Charles Smith and Doc Rivers eventually made it to the NBA Finals in 1994. Just not before Charles Smith had one of the most disappointing moments in Knicks history, during Game 5 of the 1993 Eastern conference Finals against the Bulls. By getting blocked four freakin' times in a row trying to make a layup directly under the freakin' basket, to probably seal the series for New York.
Even this tee from UNDRCRWN still can't forgive him for that one and I can't blame them.
SMITH. SMITH STRIPPED, SMITH STOPPED, SMITH STOPPED AGAIN!