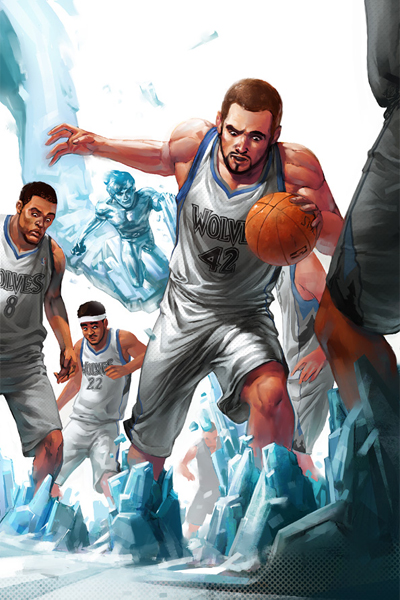 Drawn by Christian Nauck from Germany. This fantastic Timberwolves meets Marvel Comics mashup piece, depicts Minnesota players like Kevin Love, Michael Beasley, and Corey Brewer who was on the T-Wolves roster on the time. Frozen by Ricky Rubio represented as Iceman in the background, which symbolized the hold Rubio had on Minnesota's march to respectability as he remained in Spain for nearly two years after Minnesota drafted him.
I really can't say that this drawing isn't what every tortured Wolves fan into to comics wasn't thinking.
See more work from Christian Nauck, here.