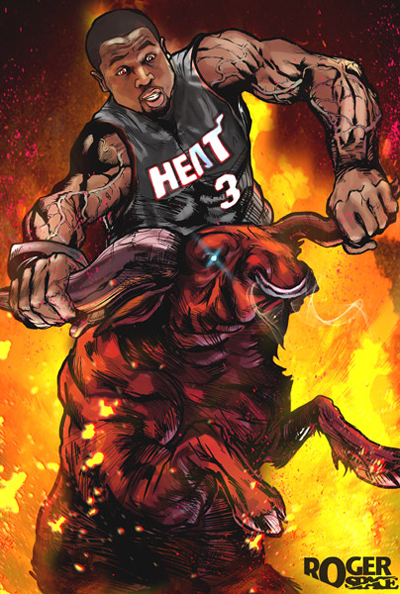 Before the Mavs took care of the Heat. Miami took care of Chicago. The entire series Dwyane Wade dealt with playing in front of two types of homecourt fans. One group of fans from Miami that naturally cheered the Heat at home and another set of fans in Chicago on the road where Wade was raised that consisted of his family and friends. It wasn't until Wade decided to take the Bulls by the horns, that he looked ready to face that Mavs in the finals. The rest is history.
Created by Huang from Taiwan, this piece captures that moment.
See more work from Huang, here.