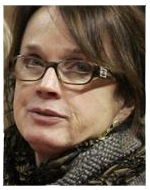 If you loved the Detroit Bad Boys of the 80's, dug the 04′ Larry Brown squad and can tolerate a team in rebuilding mode. You might be interested to know that for only $500 million you can buy the Pistons. So start digging up all that loose change in your futon and start returning your emptys. You have a team to buy.
Pistons owner Karen Davidson said Wednesday that the team was definitely for sale. "We're looking for a buyer," she told the Free Press at a Pistons charity event in Detroit.
Karen Davidson took over control of the Pistons after her husband longtime owner Bill Davidson passed away last year and she is aggressively pursuing the selling of the Pistons to the highest bidder. Last month, Citigroup who was retained to assess the value of the Pistons, placed them at a value of $479 million placing them as the fourth most valuable team in the NBA.
The league is adamant about keeping the Pistons in Detroit, so all you gotta do is come up with a cool half million.