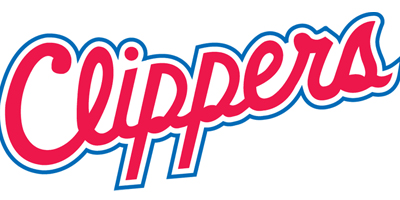 Newcomers play part in 98-94 victory over Charlotte
Baron Davis' back was back, but could that help the Clippers put up back-to-back victories?
They coughed up another big lead, then had a reversal of fortune with a late video review and scored a 98-94 victory over Charlotte on Monday at Staples Center. Chris Kaman had 18 points and 13 rebounds and the Clippers got a boost from their newcomers to record consecutive victories for the first time in more than a month.
The Clippers, with Travis Outlaw and Drew Gooden making their debuts, built a 13-point lead in the second period but reverted to the turnover-prone form that has dogged them in the past four games.
San Bernardino Sun
Clippers' Drew Gooden has plenty of NBA mileage
Drew Gooden never stays anywhere for long.Three years at Kansas. Less than a season with the Memphis Grizzlies, who made him the fourth overall pick in the 2002 NBA draft. Nine teams in eight pro seasons.
"I probably know every playbook in the league now," Gooden quipped Saturday evening upon joining the Clippers.
Even by his standards, the power forward endured something of a whirlwind sequence last week. Four days after being traded from Dallas to Washington — and trying unsuccessfully to negotiate a buyout of his contract with the Wizards — Gooden found himself with the Clippers following another trade.
Gooden acknowledged that he sought to leave woebegone Washington in a move that would have allowed him to return to the playoff-bound Mavericks, but he seemed to indicate he was willing to give the lottery-bound Clippers a shot. Just not Saturday.
LA Times
Steve Blake:
Is there a better backup point guard in the league right now than Steve Blake? With the exception of Darren Collison, there probably isn't. Tonight was Blake's third game as a Clipper, and from an efficiency standpoint it was his best: 7 assists and zero turnovers. That puts Blake's totals in his first three games at 28 assists and only 6 turnovers. When you consider that Blake is still learning how to play with his new teammates in addition to grasping the offensive sets, that's a pretty incredible statistic. Perhaps the best part about Blake's game can't be measured in statistics: Blake seems really, really fun to play with. He's completely unselfish, gets everyone involved, and is always looking to set someone else up with a better look than his own. Blake is one of those guys that takes absolutely nothing off the table. He isn't perfect, but he's about as good as it gets from a backup point guard.
Clipper Blog