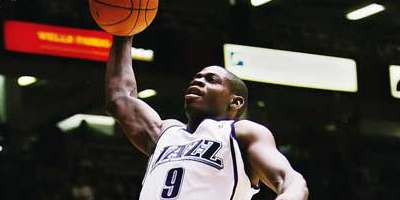 The Utah Jazz have traded shooting guard Ronnie Brewer to the Memphis Grizzlies for a future first-round draft pick. Jazz general manager Kevin O'Connor says the deal came together just before the 3 p.m. ET trade deadline on Thursday.
O'Connor says the Jazz have some depth at Brewer's position, so they could afford to trade their first-round pick from the 2006 draft. Brewer is making US$2.7 million this season and will be a restricted free agent this summer.
O'Connor says the trade won't put the Jazz under the luxury tax penalty, but it does get them closer and gives them some stock in future drafts, possibly as early as next year.
The Salt Lake Tribune reported the deal online shortly after the deadline Thursday.