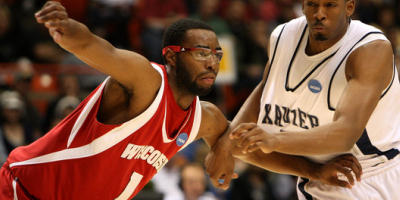 Marcus Landry paid his own way to New York just for a tryout. As if answering a want-ad in the newspaper, he arrived without a place to stay and without much of a shot of making the Knicks.
"I don't like to think of myself as a longshot," Landry says. "I'll let the coaches decide that."
Undrafted, undersized but mostly undeterred, Landry is becoming the feel-good story of training camp. The 6-foot-7 rookie out of Wisconsin is making a strong push for a roster spot, having survived the first round of cuts while impressing Mike D'Antoni and Donnie Walsh with his work ethic and toughness.
"That's the kind of player we need," Walsh said.