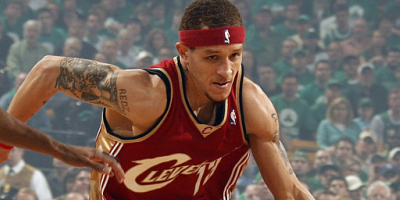 After being arrested on gun charges two weeks ago and being a no show on the first day of Cavaliers training camp. Delonte West could be teetering on being more trouble than he's worth.
West hit a new low Tuesday on the first day of training camp, skipping both of the team's workouts. The absences were unexcused and caught the team off-guard after West reported to Monday's media day. It has now left the Cavs immersed in a gray area of how to proceed with their talented but troubled guard.

"Delonte is in Cleveland," Cavs General Manager Danny Ferry said in a statement. "He is addressing a personal matter and did not attend practice."
West takes medication for a bipolar disorder he has struggled with for sometime now, and he has admitted that he hasn't been taking his treatment regularly. Hopefully, he gets well and back to being an important member of the Cavs soon.