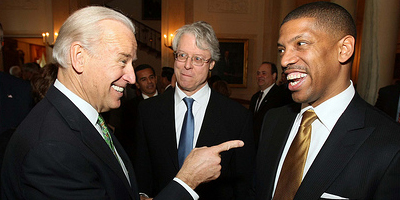 After learning that Arco Arena is considered unsuitable to host a major college basketballtournament, Mayor Kevin Johnson said Tuesday that Sacramento could lose the Kings if efforts for a new arena aren't stepped up.
"If we don't have a clear path to an arena in the not too distant future, then we as Sacramentans need to know that (the Kings) very well may look elsewhere," Johnson said.
The mayor made his statements after finding out the NCAA had bypassed Sacramento's bid to host the regional round of the men's basketball tournament. Arco Arena has hosted the money-making event four times since 1994.