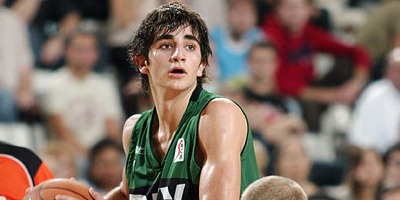 Project Ricky Rubio to the Minnesota Timberwolves 2009 has officially died.
In the latest episode of the Ricky Rubio soap opera, the Spanish newspaper El Periodico is reporting that the frustrated point guard has informed his current Spanish team of his intention to fulfill the final two years of his contract. The report goes on to note, however, that Rubio's future with DKV Joventut is far from assured, given that team president Jordi Villacampa issued a statement last week that the player's career with the club obviously has ended.
In two years, will Rubio be the guy that rescues the T-Wolves? No. Will he be better? Yes. Will he still be overrated? Oh hell yeah.