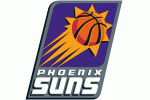 Grant Hill is staying with the Phoenix Suns.
His agent, Lon Babby, said on Friday that Hill decided to remain in Phoenix rather than sign with the Boston Celtics or New York Knicks.
Babby said during a conference call that the deal is for two years, the second at Hill's option, and he will be paid $3 million in the first year. Hill has played the last two years for the Suns and averaged 12 points in 2008-09 while playing in all 82 games for the first time in his 14-year career.
Hill's decision was previously reported by Yahoo Sports.