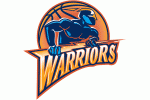 Owner Chris Cohan IS INDEED interested in selling the franchise, which TK first reported on Friday.
The unconnected sources confirmed Cohan was in negotiations with Oracle billionaire Larry Ellison recently. But Cohan and Ellison's group couldn't reach an agreement. Cohan is "still interested" in selling the team. One source said "he is tired of losing" and another said he is "looking to cash out."
But he isn't desperate. According to one of the sources, potential suitors have tried to buy the Warriors at a deal price, trying to take advantage of the Warriors cellar-status, Cohan's reported money problems and the spiraling economy. One would think Cohan would be eager to strike a deal now, since many expect the economy to hit the NBA harder in the immediate future. But Cohan isn't just giving away the team, according to a source.
"If he gets the right offer," one source said, "I think he would sell the team right now. But he's not giving it away for pennies."