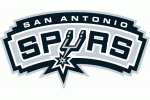 The Spurs have emerged as the frontrunner in the chase to land free-agent forward Antonio McDyess.
According to a league executive with knowledge of the negotiations, the Spurs have offered McDyess a three-year deal starting at the full mid-level exception, with the third year partially guaranteed.
It has been widely speculated that McDyess, 34, will play only two more years. If the Spurs' rumored bid is true, the Spurs have essentially sweetened their best two-year offer by guaranteeing McDyess a bit of money for retirement in 2011-12.