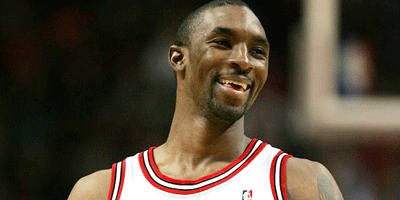 The Pistons wasted no time signing free agents as fast as they could and as a result Ben Gordon and Charlie Villanueva will now call Detroit home.
According to league sources, Ben Gordon has agreed in principle to a deal worth $55 Million over 5 years and Charlie Villanueva has agreed in principle to a $35 million pact with Detroit for the same length of time. Last season with the Bulls Gordon averaged 20.7 points for the Chicago, leading them in scoring for the fourth straight year and should be able to keep near that average in Detroit.
Charlie Villanueva, who turns 25 next month, averaged 16.2 points and 6.7 rebounds last season for the Milwaukee Bucks. Villanueva went from being a restricted free agent to an unrestricted one when Milwaukee chose to not make him a qualifying offer.
I'm officially confused about what Joe Dumars is trying to do in Detroit.
Via Press Release