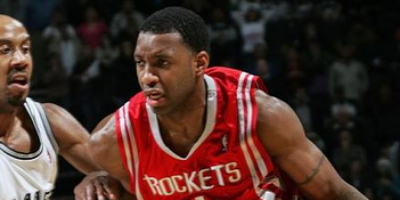 Yes, McGrady is the ultimate Rent-A-Knick for Donnie Walsh and Mike D'Antoni. His $22.5 million salary comes off the books next July and if he can recover from microfracture knee surgery – I know that's a big if – McGrady could be the play-maker that D'Antoni covets.
The Knicks could dump the expiring contracts of Larry Hughes and Cuttino Mobley on the Rockets to make the deal work and just like that Walsh could add an All-Star caliber talent who could make the Knicks a playoff contender and perhaps more attractive to LeBron James. I know McGrady has never been out of the first round but unlike the Knicks at least he gets to the playoffs.
The one major drawback is that there is no guarantee that McGrady will be ready for the start of the 2009-10 season. He's currently working out in Chicago with noted trainer Tim Grover, who once trained Michael Jordan and also has Eddy Curry on his resume.