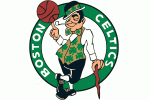 The next time somebody asks you how many games you think  you'd get for elbowing a guy in the groin, you can safely tell them at least one. Thanks to Ray Allen.
"Celtics guard Ray Allen has been suspended one game without pay for elbowing Cleveland Cavaliers forward Anderson Varejao in the groin, it was announced today by Stu Jackson, NBA Executive Vice President, Basketball Operations. The incident occurred with 5:05 remaining in the third quarter of the Celtics 107-76 loss to the Cavaliers at Quicken Loans Arena on Sunday. Allen will serve his suspension tonight when the Celtics visit the 76ers. Tony Allen will likely start in Ray Allen's place."
This has got to be music to the ears of the 76ers who are looking to inch up in the east.
Via Boston Globe