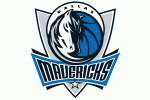 Mavericks owner Mark Cuban was the first millionaire to by a jet online and now he's the first person ever to be fined for a Tweet. Somehow, I don't think it'll be the last time either.
The NBA Twittered back' Sunday, fining Mavericks' owner Mark Cuban $25,000 for his criticism of referees on the online social network. Cuban said after Sunday's game that he's "fine with it." He added that Twitter has become so popular he thought it was just a way to have fun with fans who interact with him on the site. After Friday's game, Cuban had questioned why a technical foul wasn't called on J.R. Smith for taunting when he got in the face of Antoine Wright near the end of the game. Wright had missed a shot and fallen near the Nuggets' bench.
Love him or hate him, you gotta admit. Mark Cuban definitely keeps things interesting in Dallas no matter how bad the Mavs suck.