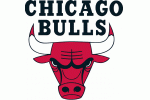 The John Paxson era will soon be over in Chicago according to Peter Vecsey and confirmed by the Chicago Sun-Times.
"Vecsey says assistant general manager Gar Foreman could take over as GM for the remainder of the season, and that Doug Collins could be approached at some point and be offered the GM job and/or the head coaching job.
Bulls chairman Jerry Reinsdorf recently absolved Paxson of all blame for this season's struggles. Reinsdorf praised Paxson as a human being, although he did say he worried about his GM because Paxson takes his job so seriously.
Reinsdorf didn't have anything good to say about rookie coach Vinny Del Negro, although the Bulls have played much better since Reinsdorf spoke out."