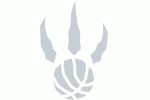 According to the National Post, the Toronto Raptors are still not sure how injured guard Jose Calderon is after he left Wednesday nights game versus the Philadelphia 76ers with a thigh injury.  Calderon had an MRI on his right hamstring and will have time to rest his injury in hopes of playing against the visiting Miami Heat Sunday. Although, running around guarding Dwyane Wade with half a thigh can't be a great idea.
During the Beijing games, Calderon missed the gold-medal game against the United States with a slight tear of the adductor muscle in his same right thigh.
Perhaps a good ole' fashion KG taunting would help him heal faster.