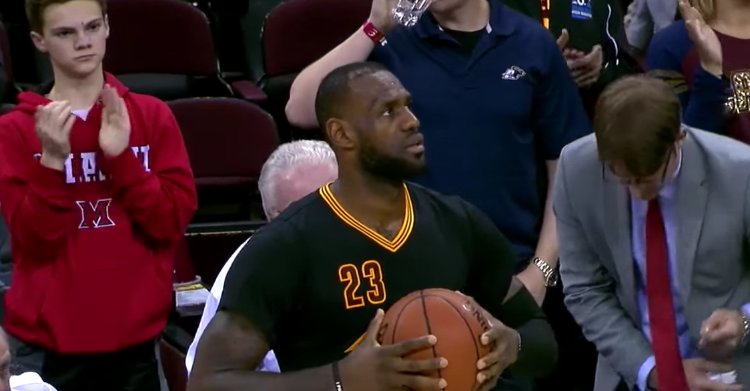 LeBron James continued to hurl himself towards the playoffs like a wrecking ball. Scoring 31 points with 12 assists and eight rebounds to guide to Cleveland Cavaliers past Charlotte. More from ESPN.
"In his past seven games, James, who claimed several weeks ago that he had shifted into playoff mode, is averaging just over 28 points with 9.0 rebounds and 9.2 assists.
And as he prepares for his second postseason since returning to the Cavaliers from Miami, the four-time MVP is healthy in body and spirit.
"I'm ready for whatever level comes at me," he said. "I feel great, best I've felt in the last couple years and continue to lead this team in the right direction."
MORE HIGHLIGHTS