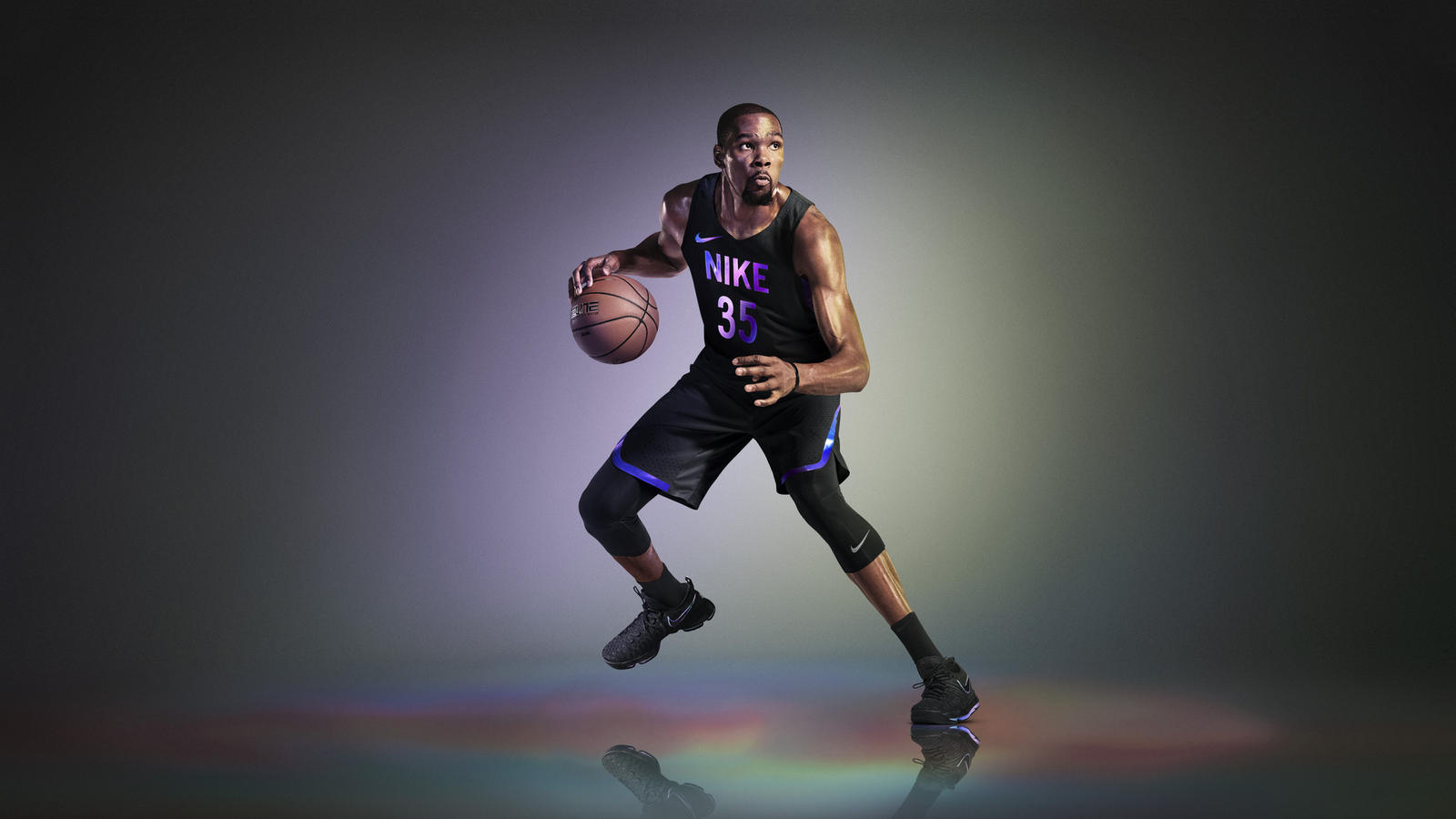 Things are moving fast and furious with the Kevin Durant signature line. On the heels of the KD8 Elite dropping a few weeks ago. Comes the all-new Nike Air Zoom KD9 designed by KD line mainstay Leo Chang. Created in response to the grind of the season equivalent to 15 marathons. The shoe was built to address support, comfort and responsiveness in an advanced Nike Flyknit and Zoom Air construction. More from Nike:
"The low-cut shoe features a Flyknit upper engineered down to the pixel for maximum containment. Specifically, it features a pattern with a distinct honeycomb structure precisely knit for the multidimensional movement of basketball and Durant's lateral quickness. Flyknit technology engineering locks down the forefoot while still allowing the foot to move naturally. Flyknit's efficient material use also ensures the upper is lightweight, without compromising strength.
A visible, tapered Zoom Air unit runs from heel to toe, marking the evolved Air bag's debut in basketball. Developed over three years of advanced wear testing, the new Zoom Air unit — filled with fibers that compress upon each step, then spring back for unmatched response — is 16 millimeters thick at the heel and progressively narrows to 10 millimeters at the forefoot. This architecture is tuned to provide maximum impact protection while amplifying the bouncy feel of the Zoom Air unit.
Moreover, the midsole is minimized to enhance the responsive sensation produced by the Zoom Air unit. It also is articulated with anatomical flex groove strategically placed in the forefoot to maximize natural transitions, whereas heel notches add stability to lateral movements."
Look for the KD9 globally beginning June 20 in stores and online at nike.com.