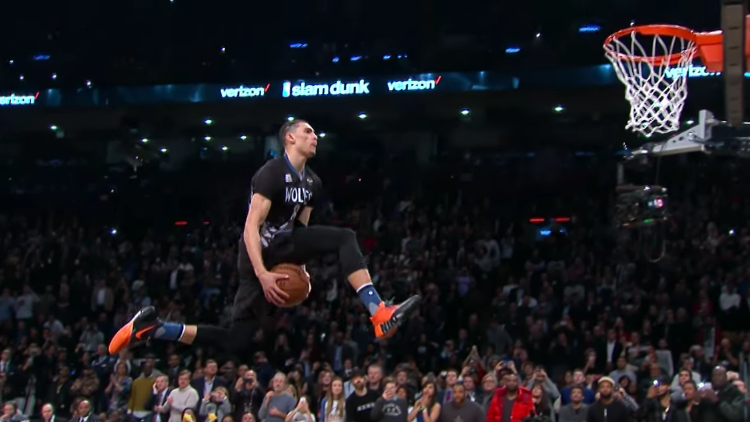 Zach LaVine collected another trophy for the second straight night and year. Winning his second consecutive Dunk Contest title as an encore act to being named Rising Stars MVP.
"I just think that was the best contest," LaVine said. "There was some stuff that's never been done before. I don't want to get into the greats — Mike, they're in a different breath. If you really look at it as a whole, we were doing dunks that professional dunkers take four or five tries to do and we were doing it on the first try. It was ridiculous, man."
Lucky for LaVine, he had a deep bag of dunk tricks to beat Aaron Gordon in the finals.
"I'm so happy I prepared some extras because usually you don't need them," LaVine said. "People usually aren't that prepared to go up against you. But he deserved the title just as much as I did. He … did some crazy, ridiculous dunks. I'm just glad I got the last laugh."
MORE HIGHLIGHTS