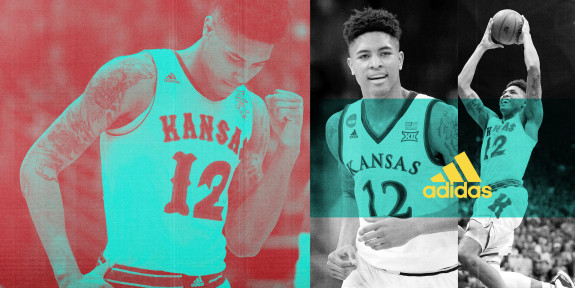 adidas today announced partnerships with first round NBA draft picks Kelly Oubre Jr. of the Washington Wizards and Terry Rozier of the Boston Celtics.
Oubre Jr. and Rozier join the ranks of an adidas basketball roster highlighted by NBA All-Stars James Harden of the Houston Rockets, John Wall of the Washington Wizards, Damian Lillard of the Portland Trail Blazers and 2011 NBA Most Valuable Player Derrick Rose of the Chicago Bulls.
The rookies will be featured in a variety of upcoming adidas initiatives and will play a critical role in the development of basketball footwear and apparel.
"Kelly and Terry are outstanding athletes with incredible passion for the game and unique style off the court," said Chris Grancio, adidas global basketball general manager. "We're moving in a new direction, and adding the best young talent is essential to building a successful future. We're excited to welcome them both to the adidas Basketball family."